Lambton County Library celebrates Culture Days 2021 by hosting free events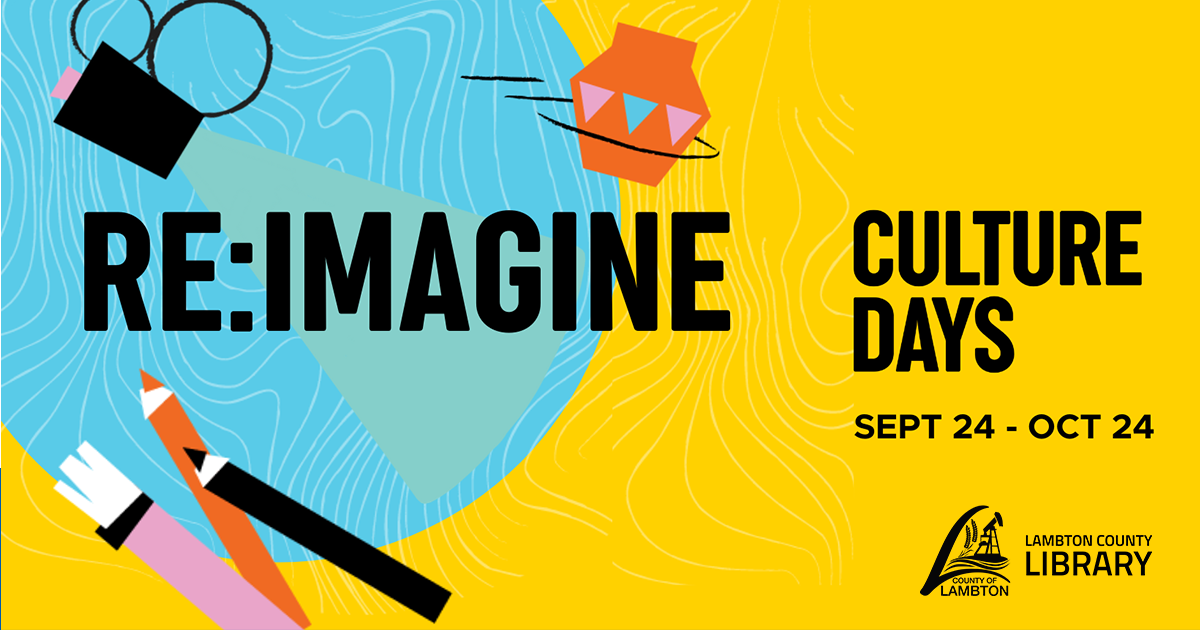 Wyoming, ON – Lambton County Library will be holding several free events from September 22 - October 24, 2021 to Celebrate Culture Days. Culture Days is a commemoration of arts and culture where Canadians can attend free participatory events across the country. This initiative aims to foster appreciation and support of arts and culture across all areas of Canada, from rural to urban; promote interaction between creators and the public and provides hands-on experiences to increase understanding and appreciation of arts and culture; and affirm that every citizen is the guardian of the culture in their community.
This year, Lambton County Library will be hosting the following events:
Lambton Remembers - Sarnia War Remembrance Project
Thu Oct 07, 12:00-1:00pm
Learn about the Sarnia War Remembrance Project, a comprehensive historical record of Sarnia's contributions and sacrifices made during times of war.
ESL Conversation Group
Wed Sep 29, 2:00-3:00pm
Wed Oct 13, 2:00-3:00pm
Practice English through topical discussions and casual conversation with other English learners. All levels are welcome!
Author Talk - Jason Waddle
Wed Oct 06, 6:30-7:30pm
Jason Waddle, author of "Awake in Dreams, Sleeping Death Away" and "Falling through the Cracks" will discuss his experiences and processes as a published author and answer audience questions.
Creative Writing Workshop - Jason Waddle
Part One - Poetry and Essay Writing
Wed Oct 13, 6:30-7:30pm
Part Two - Short Story and Novel Writing
Wed Oct 20, 6:30-7:30pm
Author Jason Waddle will explore the writing process of four types of creative writing, poetry, essays, short stories and novels, in this two part workshop. Writers of all levels of experience are welcome.
To participate in an event, register online.
-30-
Please contact:
Andrea Basra
Public Services Coordinator - Adult Programs & Outreach
Lambton County Library
County of Lambton
519-845-0801 ext. 5217
andrea.basra@county-lambton.on.ca