Lambton County Library Celebrates Going Fine Free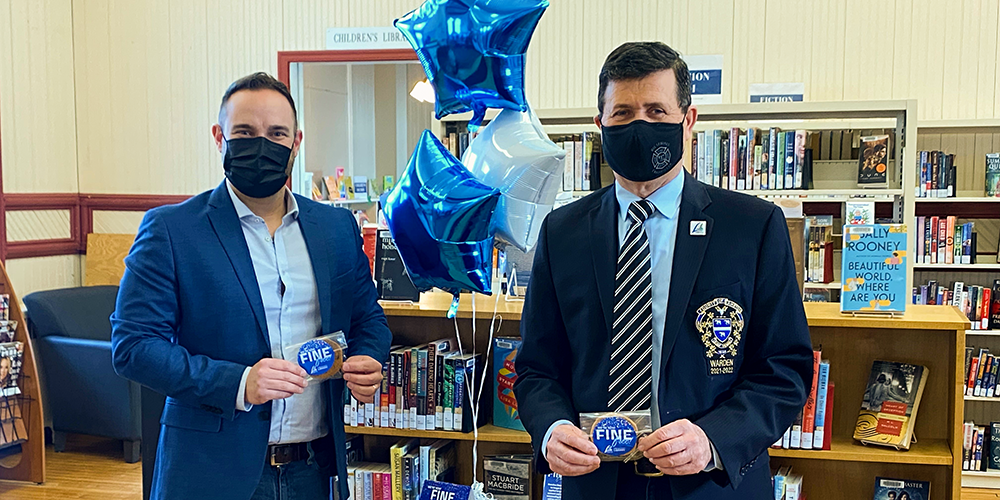 Wyoming, ON – Lambton County Library has joined major libraries across the country and has adopted a fine free policy. The change took effect at 12:01 a.m. on Tuesday, March 1 when Lambton County Library removed fines from thousands of card holder accounts.
"We are proud to take this step in creating a more accessible service for our residents," says Andrew Meyer, General Manager, Cultural Services Division. "The elimination of overdue fines is an important step to help remove financial barriers that disproportionately affect those residents with limited income or who face socio-economic challenges, as well as those confronted with language barriers who speak English as a second language. We hope this step encourages previous patrons to return, and entices new patrons to use the wide range of free resources offered by our libraries."
While there are no fines on overdue materials, due dates will remain and materials are still required to be returned to ensure everyone has timely access to materials. Any materials that are not returned after 30 days past their due date will be considered lost. Fees on lost or damaged materials will still apply. A full list of replacement fees can be found at lclibrary.ca/fees.
Lambton County Library serves residents through 25 libraries across Lambton County. Library membership is free to anyone who lives, owns property, works or attends school in Lambton County. Cardholders can borrow a variety of materials with their library card, including books, DVDs and snowshoes. Cardholders can also access thousands of electronic books, music, movies and audiobooks available with a variety of mobile apps. For more information about Lambton County Library, visit www.lclibrary.ca. To become a Lambton County Library cardholder call or visit your local library. For more information on locations, services and hours of operation visit www.lclibrary.ca.
-30-
Please contact:
Andrew Meyer
General Manager, Cultural Services Division
County of Lambton
519-845-0809 ext. 5236
andrew.meyer@county-lambton.on.ca