One Book Lambton 2020 - 2021

One Book Lambton returned with a thriller. In partnership with The Book Keeper, Lambton County Library announced that the selection for One Book Lambton 2020-2021 was Every Step She Takes by K.L. Armstrong.
Every Step She Takes follows Genevieve, an American who lives a simple life in Rome until she is sent a package that begins to unravel scandals from her past. As Genevieve tries to make amends with what happened fourteen years ago she is caught up in another deadly scandal.
The author, K.L. Armstrong is a #1 New York Times bestselling author from Sudbury, Ontario. Armstrong believes experience is the best teacher. To craft her books, she has studied aikido, archery and fencing. Past works include the Otherworld urban fantasy series, the Darkest Powers & Darkness Rising teen paranormal trilogies, the Age of Legends fantasy YA series and the Nadia Stafford crime trilogy.
Every Step She Takes is available to borrow with your Lambton County Library card using the online catalogue at lclibrary.ca, through our apps Iguana Library, cloudLibrary, Libby, or purchase a copy from The Book Keeper or your favourite book seller.
The 2021 - 2022 title selection will be unveiled during Ontario Public Library Week in October, 2021.
Reserve
Reserve a copy of Every Step She Takes.
Reserve a Book Reserve a Book Club Kit
eAudiobook
Reserve an eAudiobook of Every Step She Takes through our apps cloudLibrary or Libby.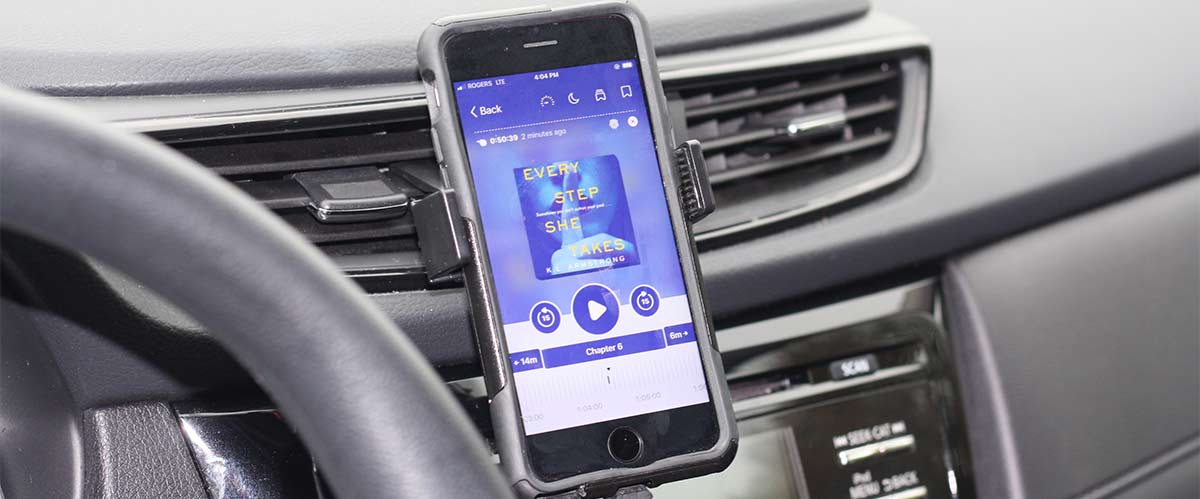 Reserve with cloudLibrary Reserve with Libby
eBook
Reserve an eBook of Every Step She Takes through our apps cloudLibrary or Libby.