One Seed Lambton is a program to encourage everyone to grow their own produce and save their own seeds for next year's planting. Each year, a single seed variety will be announced and available at no cost to all participants. Throughout May to October, programs and workshops that explore the life cycle of a plant from planting to harvest will take place throughout Lambton County. All levels of gardening experience are welcome, from those who have never grown a single plant to those who have green thumbs.
Selected Garden Seed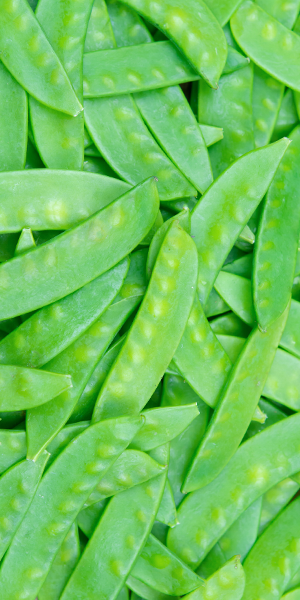 Dwarf Grey Sugar Snow Pea
The selected garden seed for this year is the Dwarf Grey Sugar Snow Pea. This seed first develops an attractive sweet pea-like flowers are followed by clusters of flat, fleshy, curved, semi-pointed pods. These peas do not need a trellis, but will benefit if you give them one. The flat pods reach a length of 6-8 cm (2.5-3") and are held off a plant that reaches a height of 1.5 m (5').
Plant as early in spring as the soil can be worked. Sow again through the summer for a fall crop. Sow seed 2cm (1″) deep. After April 15th, sow seed 5 cm (2″) deep. Space seeds 2-7 cm (1-3″) apart in the row. Seeds should sprout in 7-14 days.
Pick when pods at the desired stage: very early as snow peas, and then as tender snap peas, and finally as shelling peas.
Visit your local library today to pick up your seeds!
Seed Library

The Seed Library is a free, community-driven seed borrowing system that provides an opportunity for people to grow their own healthy food. Library card holders borrow vegetable and herb seeds that they plant, grow, and harvest while letting a few plants mature and return to seed. Borrowers then return these new seeds to the Library collection. By returning seeds from successful plants, local gardeners help sustain the Library's collection.