National Best-Selling Author and Olympic Athlete comes to Sarnia-Lambton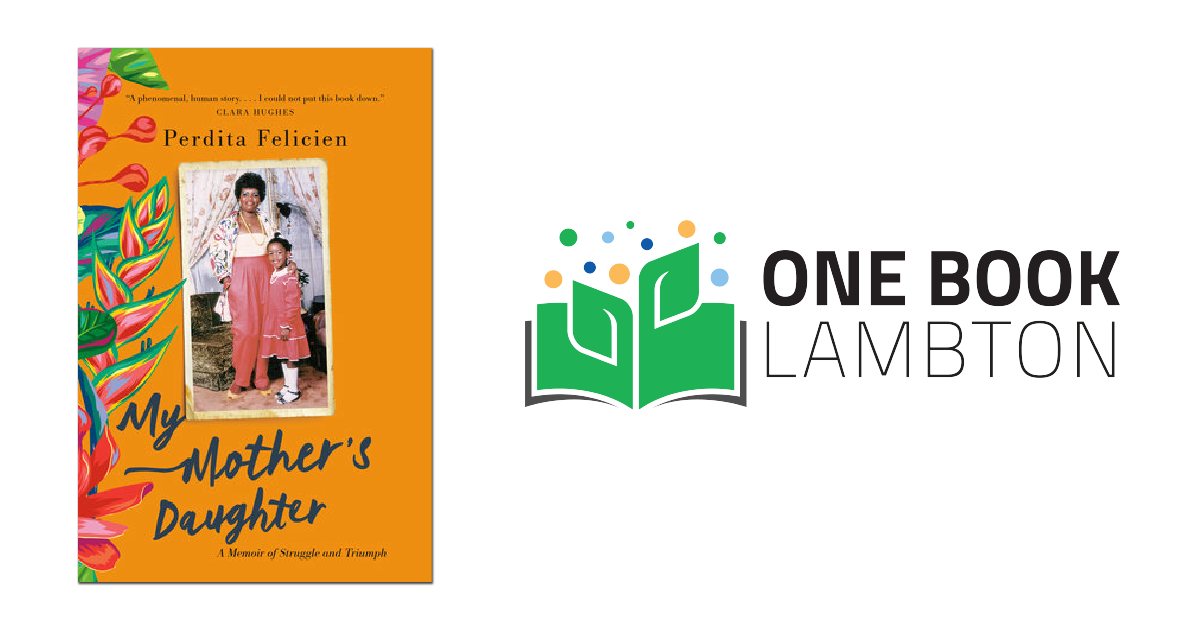 Wyoming, ON – Author and Olympian, Perdita Felicien, will be at the Sarnia Library Theatre on Friday, April 22 from 7:00 to 9:00 p.m. to discuss her national best-selling book "My Mother's Daughter".
"My Mother's Daughter" tells the story of Perdita's mother, Catherine, and the struggles she experienced as an immigrant and single mother raising a daughter in a foreign country. Together, Catherine and Perdita experienced racism, domestic abuse and homelessness, and these experiences helped shape Perdita who went on to become a successful athlete and broadcaster.
This author talk will culminate the 2022 One Book Lambton initiative, a partnership between Lambton County Library and The Book Keeper, designed to celebrate Canadian authors and create opportunities to encourage literacy for adults in Lambton County. Over the past six months, Lambton County residents were encouraged to borrow or purchase "My Mother's Daughter", read it and attend a variety of programs that took place in March. Since announcing the title last October, "My Mother's Daughter" has been loaned to 307 Lambton County Library card holders and The Book Keeper has sold 130 copies.
"This book has been popular with the community and we are thrilled to be in a position to offer an in-person author experience for the first time since launching the One Book initiative in 2019," says Emily Bisson, Community Engagement/Communications Supervisor, Cultural Services Division. "'My Mother's Daughter' is so much more than a sports memoir, it's a look into life as a first generation Canadian and a story of perseverance that will resonate with everyone."
The author talk will end with an open question and answer period and book signing with Perdita. It is free to attend, but registration is required at onebooklambton.ca.
Learn more about One Book Lambton can be found at onebooklambton.ca.
-30-
Please contact:
Emily Bisson
Community Engagement/Communications Supervisor, Cultural Services Division
County of Lambton
519-328-4688
Email Emily Bisson